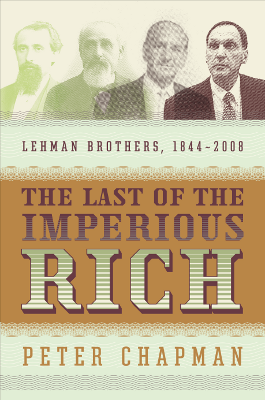 Last of the Imperious Rich: Lehman Brothers, 1844-2008
On September 11 1844, Henry Lehman, a poor German migrant, arrived in New York on a ship from Europe. Soon, he moved to Montgomery, Alabama, where he established a modest cotton brokering firm that would come to be called Lehman Brothers.
On September 15 2008, Dick Fuld, the last chief executive of Lehman Brothers, filed for corporate bankruptcy prompting one of the worst financial crises in history.
Peter Chapman explores the history of Lehman Brothers between these two historic Septembers. He provides intimate portraits of the people who ran Lehman over its 164 years and their impact not only on US finance, but also the American way of life.
'Thought provoking and illuminating' – New York Times
'Chapman has succeeded in holding up a mirror to America's past - and what its future might hold' – Bloomberg